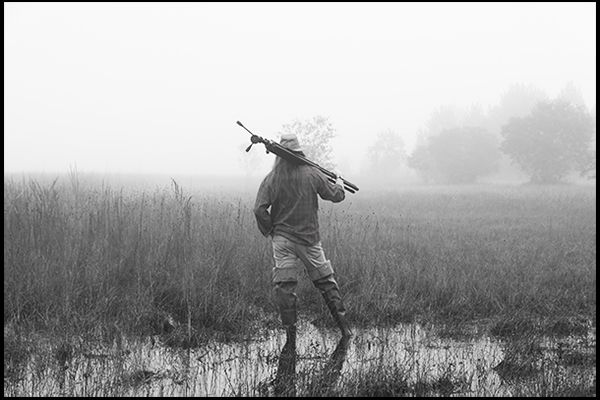 Work-related e-mail queries are welcome. Keeping queries as brief as possible will facilitate a timely response. Please do not include attachments or links.
Online sales are final and, unless otherwise specified, 'in the flat'; absent of any matting or framing but protection via archival plastic sleeve. All prices quoted are in U.S. dollars and include free priority USPS mail with actual value insurance to all 50 U.S. states. Discounted USPS Global shipping is available to international customers.
Images displayed are either unique or limited runs so availablity is always changing to make way for new work. Prices range from $400 to $2400+ with most images priced somewhere in between those points. I have a strict 'no barter or trade' policy.
I do not send any initial contact e-mails - promotion, spam, etc. - and I do not collect, save, or distribute your e-mail address to any third party. I presume your time is as valuable as mine.
There are times when I will be unavailable due to field work or my annual darkroom processing and printing. I will note those times, when they occur, here on the Contact page I thank you for your patience and understanding in advance.

max@maxskeans.com
APR 2021: The entire month of April is my second busiest 'work month' of the year. I will be 'sequestered' in creative mode until MAY 1.